Lasers are now being increasingly used in various medical treatment plans, and with good reason. Laser technology has advanced in a big way. It has now become possible to harness specific wavelengths to use laser therapy for pain-relieving and healing.
At Core Health Chiropractic and Wellness, our office is equipped with the latest laser equipment that can be used to treat various problems at the source. Dr. Christopher Maylor is a highly experienced and renowned chiropractor. He offers a wide range of services to help patients recover from their injuries and manage chronic pain conditions.

In Laser Therapy, a small handheld therapeutic device is used to deliver precise wavelengths of light into the injured tissue. It emits a wavelength of 90 MW and 830 nanometers and penetrates two to five centimeters beneath the surface of the skin.

The specific wavelengths of light are useful in interacting with the tissue underneath the skin and accelerate the healing process. The treatment also helps reduce muscle spasms, inflammation and pain, while increasing functionality.
Who Can Laser Therapy Be Used For?

It is suitable for most people suffering from soft tissue damage or trauma, including those who have medical implants. It could be beneficial for people suffering:

· Lumbar spine pain
· Cervical spine pain
· Stiffness in the joints
· Sciatica
· Carpal tunnel pain
· Knee pain
· Shoulder pain
· Whiplash
· Fibromyalgia
· Arthritis or joint pain
· Muscle spasms
· Migraines or chronic headaches
· Post-surgical patients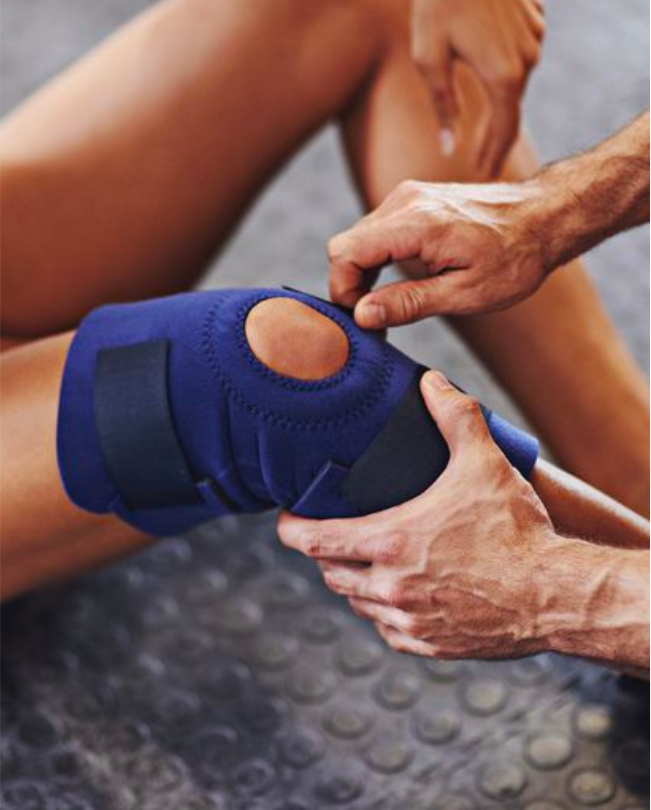 Benefits of Laser Therapy
Laser therapy is a non-invasive, drug-free treatment that is effective in relieving pain. It helps heal damaged tissue and has several other benefits, including:

· Anti-inflammatory reaction
· Reduced fibrous tissue
· Improved blood circulation
· Improved joint mobility
· Increased nerve function – limiting numbness & tingling sensations at the injury site
Book An Appointment Today!